Knowing the Unknown
The E&P division is responsible for developing innovative technologies in Oil & Gas exploration and production (E&P). Today, we are comprised of two main project teams: Strategic Studies and Seismic Imaging.
Forthcoming, we anticipate the implementation of a third division, which will become our Technical Support team.
The Strategic Studies Team tracks and analyzes trends in leading E&P technologies, and monitors the direction of future world petroleum economic environments.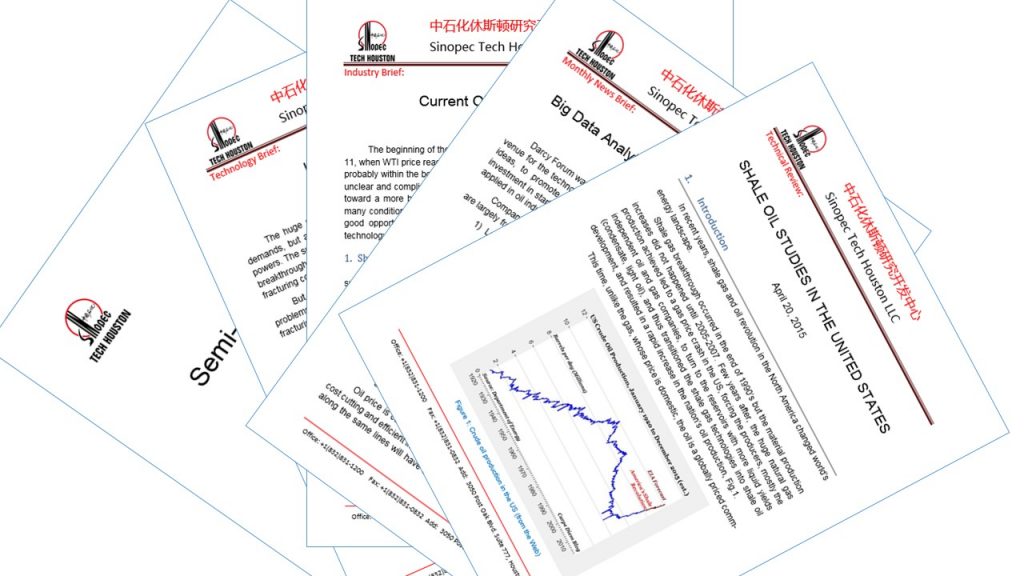 The Seismic Imaging Team is dedicated to the delivery of advanced technologies in seismic modeling, imaging and inversion, and will provide seismic imaging services and technical support under the Sinopec umbrella. This team is comprised of experienced researchers, developers, processors and a high-performance computing system. This computing systems contains GPUs which target and provide in-house advanced seismic imaging services.
Seismic modeling technologies have been widely used in acquisition, design and evaluation, and critical events/structures validation. Our team is capable of handling seismic simulation for marine and land acquisitions for even the most complex geological areas.
This team is focused on creating preeminent seismic imaging technologies, including reverse-time migration that supports isotropic VTI, TTI, orthorhombic, and tilted orthorhombic media (with angle gathers). These technologies will be utilized to obtain the most accurate imaging methods for both marine and land surveys.